Welcome takes practice. Come and join us for a brief program – and brunch!
What if we thought of the church not as a place where we feel at home, but rather a place of refuge where our mission is to welcome strangers to rest from their journey. That is a primary mission of the church.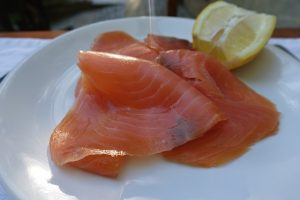 But that also takes practice. On Sunday, May 20th, we'll be having a brief brunch and training for all those involved in our weekly ministry of hospitality at both our worship services – the 10am and 5pm. Ushers, Greeters and hospitality ministers will get a brief run-down on how we do those important functions, some tips, and some new safety procedures that are simple but important. This is for newbies, as well as long-timers.
Did you say brunch? Smoked salmon is on the menu, prepared right next door.