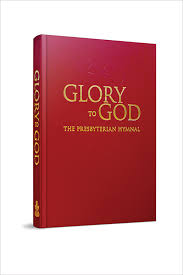 PCOL is excited to add to our worship the new Presbyterian hymnal, Glory to God.
As we've done in the past, we invite you, the congregation, to honor or remember someone by purchasing hymnals. A name plate with the information you provide with your donation (given in honor of / in memory of, by) will be placed in each hymnal you purchase.
Our goal is to raise the funds for 300 hymnals – enough for every pew in the Meetinghouse. Each hymnal costs $25.
We've already received a generous gift from an anonymous donor to get us started. Will you join us in sharing the gift of music?