Men's Retreat 2019: Psalms and the Songs of Our Lives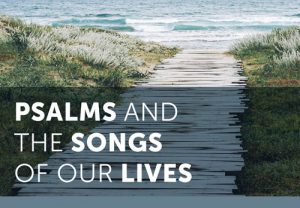 St. Joseph by the Sea
Mantoloking, NJ
$220 for two nights/five meals
Limited scholarships available
Tradition holds that David wrote and celebrated songs (which we now call Psalms) as a way to frame his life and journey with God. Songs do that for all of us. We will explore how Psalms speak to the larger world of God's story, and how music has helped us frame our own stories in light of life's journey. As always, the men's retreat will be a time to relax, unplug, and talk about what's going on in our lives. Plenty of time for both discussion and free time. Join us at the Jersey Shore!
Arrival and Departure: Depart from church parking lot Friday 5pm (if you'd like to eat at a sit-down restaurant on the way), return to PCOL Sunday following worship and lunch.


Registration: Please use the button to go to our registration site.