Dear PCOL Folk: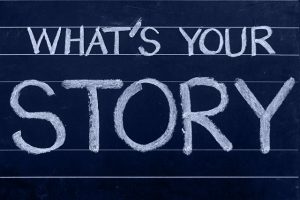 How cool would it be if we had some medium beyond the pulpit, where we could communicate with the whole congregation, share ideas and insights – poetry, prose, reflections, responses.
Oh – wait. We do. The internet. It's called blogging!
We are trying a new venture – to create a new blog just FOR members, BY members of The Presbyterian Church of Lawrenceville. We invite anyone in our congregation to submit any of those items above, whatever one might want to share with the community. We would simply ask that you submit the item first to the Pastoral Staff, who may make some editorial suggestions if need be, and seek to only write what you would speak in a common meeting of our church. We welcome your writing!
And – the other wonderful feature of a blog is the fact that it allows us to respond – if anyone wishes to respond to the blog (which will be probably monthly – or as often as we might have someone to contribute) – fire away via the comments section below!
First up – Keith Dewey, who wrote a very passionate "Prose Poem" about his artistic and theological musings about the state of our country at the moment – the tearing of the fabric of our common life. In it, he deploys some rich images not only from scripture and from the teachings of Jesus, but other literary works. I invite you to read, and respond.
– Jeff Vamos
The Columbine Catechism (or Mourning In The Americas)
By Keith Dewey
I cry for the Americas . . . Maya Angelou and my sisters cry, too:
I mourn Billy Joel's fire we didn't start, which burns us still
The fences—no, walls! —that divide us
The color of our skin, or the state we happen to live in
The scorn of the rich and the rags of the poor
The divided, attacked, troubled middle class, and the fatal crack in the American Dream.
The dreamers, Langston's white professor and his black student, too.
Steinbeck's migrant workers, the mocked disabled, the friendless slightly-obese, bespectacled
"Piggies" of Golding's failed microcosm who may be even now sitting at their own table in the school lunchroom cafeteria; they are still waiting to be noticed in some positive way by their peers; the troubled Holden Caulfields who may even now be suicidal. Some of these boys and girls aren't bullied, but, sometimes worse, are ignored, who, when teachers reach out, rebuff them for they know not how to react, like the sad, obese young boy wearing the Pokemon shirt, whom I tried to greet and cheer, yesterday, without success. I mourn yesterday, mourned all of the days before yesterday, and I mourn still.
I mourn the child whose heart or whose light has gone out, or even who at least temporarily seems incapable of responding to kindness with kindness—the child who cannot, or will not, will his or her behavior heavenward, the child not quite capable of discerning when to be principled and when to go with the rush and flow of the times. I mourn the pressure and stress on our kids and on ourselves whatever their source.
I mourn the loss of kindness, love, and basic courtesy and dignity, and, sadly, what seems to be our collective, societal falling off—the failure of Eden, the loss of that beautiful garden, and the death of one brother at the hands of the other even when we are to be, in Jesus' words (I think), "our brother's keeper." Yes, I mourn Abel, but more I mourn Cain's anger and his inability to see the good in his brother, or the evil in his own heart. Both Dante's inferno and Conrad's "Heart of Darkness" are with us still. I mourn those who give up and give out!
I mourn, in Hemingway's conception, "man's inhumanity to man" and whatever it is within us that prevents Walt Whitman's crystal true vision, even my own "Song of Myself," which has not yet materialized, if it ever will.
The cynicism, the sadness, the despair, the feverish fear of immigrant peoples and what they might "take" from us, in lieu of the love and joy that most of them wish to share. I mourn their struggle, the raw struggle to survive, the grind of human flesh in the machines and rapid motion of our own deconstruction, desperation, destruction, devastation, denouement, and devil. The
decomposition of America, I mourn. I mourn whatever there is that fails us, and whatever it is we fail.
Themerson (i.e., Thoreau and Emerson) was right! I still mourn America, the "us against them" that threatens to sink all facts and reason, no matter how reasoned and reasonable.
What was, what wasn't, what is, what isn't, what's been lost forever, irretrievably compromised, damaged, or destroyed. What could be, but is not yet, and what may still be someday with willingness of people's caring thought and real purpose and with God's grace. I mourn the genuine and the unique, too. Far too often the genuine and the unique are lost to the banal and the wretched.
I mourn all of this, our environment, and our future, too, if we don't change our ways soon.
Yet, I hope and I fervently pray. Fear will not rule me, by God!
But, still, I cry, as I cannot be true if I remain mute and blind, or choose to turn away from that pain I feel and see. Productive action eludes me; my tongue and my hands glue themselves to me in despair, and, in seeming helplessness, so much so that I cannot scream, nor fully express myself, as though I were a common earthworm on a hook, squirming and pinned to the quick by my own deceit, by my own colossal conceit.
But, still I cry,
chillingly cold tears, yet somehow burning hot with shame, too. How is it that we seem to have lost ourselves and lost our way at the same time?
I cry for the Americas.
Yes, I cry for our world!