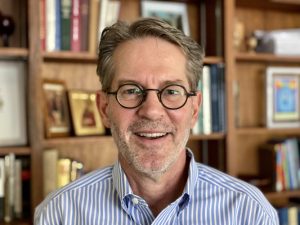 Jeff originally hails from Indiana, which explains his love for basketball, and his attendance at Duke University as an undergrad, where students are still admitted to basketball games for free. Believe it or not, there were no lines when he was there. He received his Master of Divinity from Union Theological Seminary in New York City, and met his wife Catherine at a soup kitchen in Brooklyn, where he served in parish ministry for six years.
Prior to arriving in New Jersey, Jeff served First Presbyterian Church of Palo Alto, CA for eleven years where he was deeply immersed in community organizing and youth ministry, and where he discovered his love for woodworking and fiction writing. Jeff and Catherine have a son, Will, who is proud to have been born in the "year of the Golden Dragon." Jeff completed his Doctor of Ministry degree at Wesley Theological Seminary in Washington, DC in May of 2014.
To contact The Rev. Jeffrey A. Vamos please call: 609-896-1212 ext. 101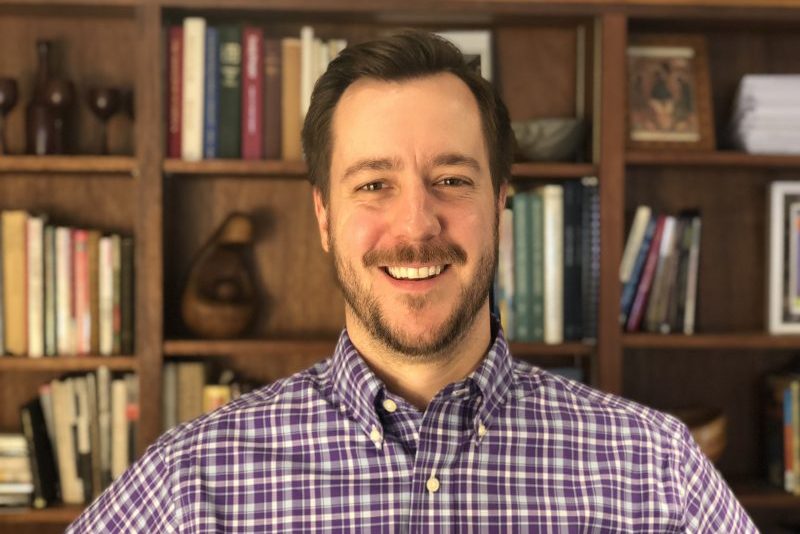 Kyle grew up in Connecticut and though he's lived in Massachusetts , Florida, Pennsylvania, and New Jersey, he still describes himself as a New Englander.
Kyle received is Bachelor's degree in Christian Ministries with a concentration in Youth Ministry and a minor in Business Administration from Messiah College. After graduation, he went on to serve three churches working with young people in middle school through college. After 5 years at Silver Spring Presbyterian Church in Mechanicsburg, PA, Kyle attended Princeton Theological Seminary and received his Master of Divinity degree before accepting a call to serve as Associate Pastor at the Presbyterian Church of Lawrenceville.
Kyle and his wife, Ashley have been married since 2009 and they have two children: Ross and Cecily. They love spending time together visiting historical sites, and traveling. When Kyle is not spending time with his family he enjoys cooking, photography, playing golf, or reading a good book.
To contact Kyle Anderson please call: 609-896-1212 ext. 104.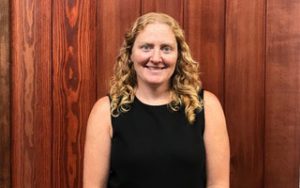 Alicia is New Jersey native and was born, raised, and baptized at the Presbyterian Church of Lawrenceville. Growing up in the church, Alicia was a volunteer for Sunday School and Logos. She was an active member of Youth Group, and participated in several of the churches mission trips. After graduating from Lawrence High School in 1999 she went to Douglas College where she received a degree in History, Women Studies, and Anthropology in 2003.
Alicia then worked at her favorite place in the world, Johnsonburg Presbyterian Center, as an Age Group Director and Chaplain. In 2005, Alicia joined the Americorps National Civilian Conservation Corps where she provided disaster relief support after Hurricane Rita and Katrina. Following her year of service with Americorps, Alicia joined the United States Peacecorps as a Community Health and AIDS Prevention in Togo, West Africa. It was serving in the Peacecorps where Alicia met her husband Sam. Sam and Alicia were married in 2010 and have two children Samuel and Benjamin.
Alicia received a Masters of Divinity from Princeton Theological Seminary in 2015 and a Masters of Social Work from Rutgers School of Social Work in 2016. Alicia is a Licensed Social Worker (LSW) in the State of New Jersey. She has worked at several local non-profits including Arm In Arm, Womanspace, Mill Hill Behavioral Health, and the Trenton YMCA. In 2018 Alicia accepted a Residential Therapist role at LifeTies Inc. where she still provides individual, group, and family therapy to at risk youth in a residential setting.
Alicia is a nature lover, a yogi, an activist, and an avid reader. She enjoys spending time in nature with her family and friends and loves seeing live music.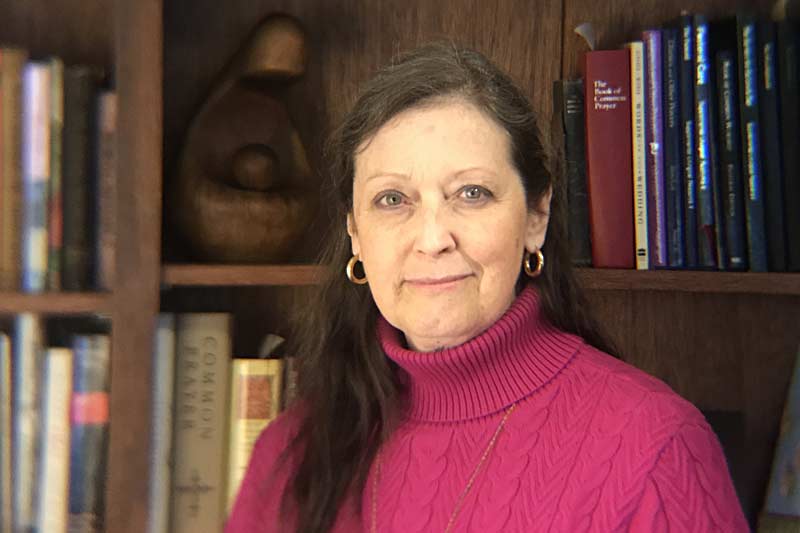 Karen is a native of Rochester, New York, and a graduate of Smith College and the Kellogg Graduate School of Management at Northwestern University, where she received her MBA. She served as a hospital administrator and medical group manager for 25 years in Boston, Philadelphia and Princeton. Karen also has worked as a grant writer, consultant and online retailer. Since 2016, Karen has served as Director of The Community Well, PCOL's community wellness center. She is also a member of the Board of the Greater Mercer Public Health Partnership. A member of PCOL since 2012, Karen resides in Hopewell Borough with her husband, Paul, and son, Dalton.
To contact Karen Buda please call: 609-896-1212.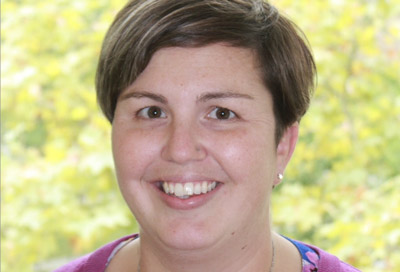 Sarah Finbow was born and raised in the Philadelphia suburbs and is a lifelong Presbyterian, graduating from Princeton Theological Seminary in 2010.
She and her husband, Peter are blessed to be the parents of Sadie and Esther. In addition to spending as much time with her family as possible, Sarah loves to garden and is a dedicated Congenital Heart Disease advocate.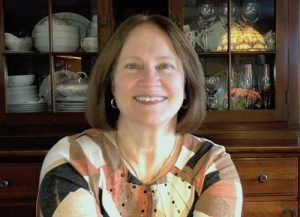 Lorna has attended PCOL all her life. She was baptized here, attended the Church Preschool and Sunday School, and got a Bible signed by the Rev. Dana Fearon at her confirmation. That Bible is still one of her most valued possessions. Lorna graduated from Rider College School of Liberal Arts with a degree in Writing. Her career was in medical and educational publishing, and she worked for 20 years with AMM, a publisher of clinical handbooks for physicians.
Lorna and her husband Dennis Sheppard were married at PCOL, and Dennis is presently the Church Treasurer. Lorna has three sons from her first marriage, Bryan, Michael, and Peter Billings. Dennis's two sons from his first marriage, John and Brian Sheppard, bring the number of sons in the family to five! Lorna and Dennis also have a two-year old grandson, Benjamin, from Michael and his wife Ally. And another grandson is on the way – Ally is expecting another boy in January!
Lorna's favorite activities include gardening, reading, photography, playing with her grandson, and taking long drives in the country with Dennis. To contact Lorna, please call 609-896-1212.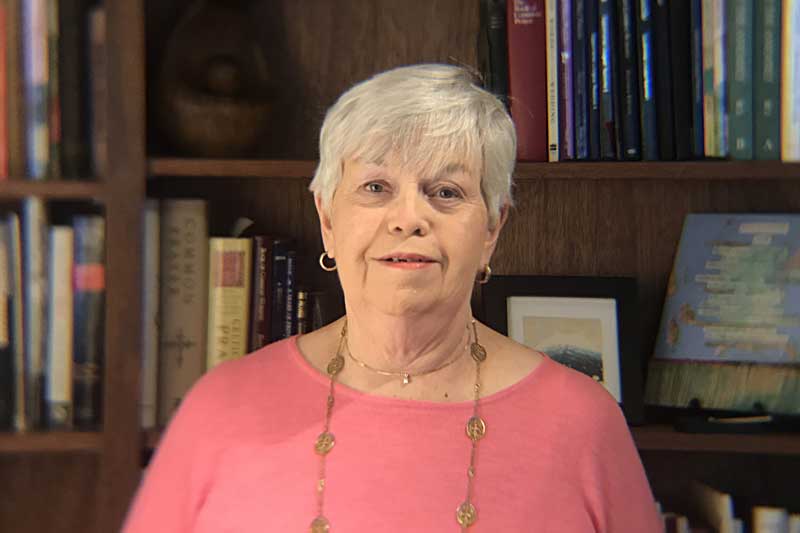 Ruth grew up in Cape May County, NJ. After graduating from Ocean City High School, she attended Ohio Wesleyan University where she earned a BA.  While riding the train from the shore to Philadelphia where she was a copy editor in the College Department of J. B. Lippincott Co., she met Skip Conover. When she married Skip in 1967, he had two daughters from his previous marriage.  Ruth and Skip's daughter, Pam, and her husband, Joey, have a son, Zac.  He's an absolute joy! Ruth and Skip moved to Lawrenceville in 1984.  They joined the church in 1985, and Ruth joined the staff In 1989. Over the years, Ruth and Skip have traveled to places that, as a child, she never dreamed she would see.  They have cruised around the tip of South America; they have cruised to the North Cape of Norway.  Ruth realizes how fortunate she is, and she does not take her blessings for granted.
To contact Ruth Conover please call: 609-896-1212.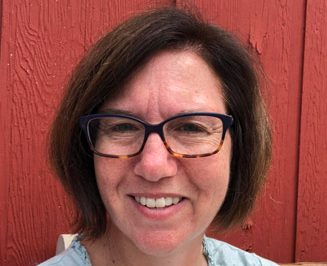 Sherri brings over 30 years of experience in education to her work, having previously served in a variety of positions at other daycares and schools. Certified in early childhood education, she has worked with many young children over the years to develop early literacy skills.
Sherri has a firm understanding of LPP and the greater Lawrenceville community. She is a current member and deacon at the Presbyterian Church of Lawrenceville and previously served as chair of the LPP Board. She is married to Chris Ahlers and has two children, Nicholas and Kaitlin.
Call (609) 844-0022 to reach Sherri.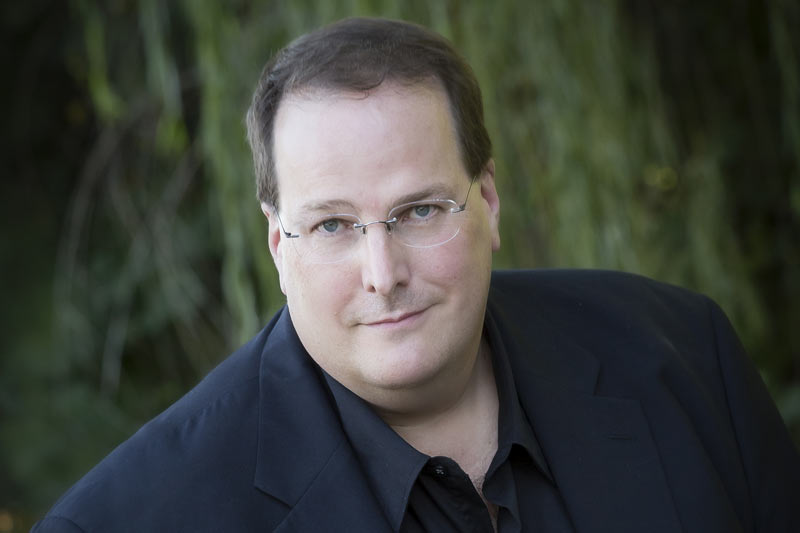 In addition to conducting our choir and concertsingers, James Moyer is Director of Choral Activities at Pennsbury (PA) School District, where he oversees the high school choral music department, the largest on the east coast, consisting of 7 choirs, nearly 500 students, and a choral staff of four. He is also Coordinator of Vocal/Choral Music K-12 for the district. Mr. Moyer is co-author with Dr. Dennis Shrock of A Conductors Guide to Choral-Orchestral Repertoire published by GIA, 2017, and is active as a guest conductor, adjudicator, and clinician. He has guest conducted choral festivals in Pennsylvania, New Jersey, Virginia, Mississippi, and North Carolina and was guest conductor of the summer High School Vocal Institute at Westminster Choir College in 2006. Mr. Moyer holds a Bachelor of Music degree in voice/organ from Westminster Choir College and a Master of Music degree in Choral Conducting from The University of Oklahoma.
To contact James Moyer please call: 609-896-1212.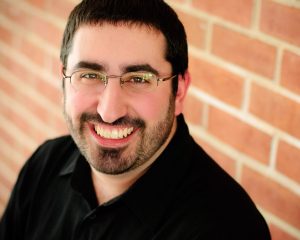 Josh holds degrees in music education and brain and cognitive sciences (music cognition and neurobiology). In addition to piano and organ, Josh sings and plays a variety of other instruments and is versed in a variety of musical genres. Currently, Josh works at Pennsbury High School West as a music teacher and accompanist.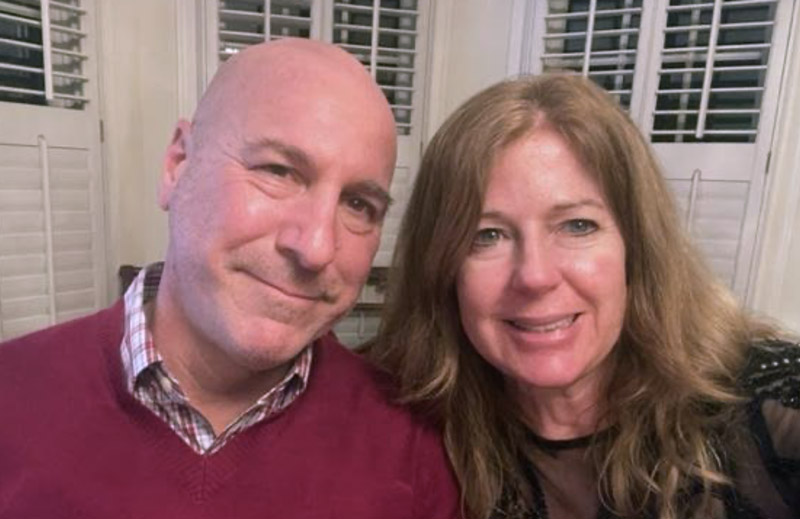 Scott Perrone and Anne-Marie Tustin-Perrone have a great deal of experience in construction, property management, building remodeling and managing contractors. Scott has 30+ years of experience in the construction industry. Anne-Marie has worked in the real estate industry for over 15 years, both as a Broker Salesperson as well as a real estate investor. Scott and Anne-Marie have "flipped 3 homes, doing much of the work themselves. "It is rewarding making NJ more beautiful one home at a time," says Anne-Marie. They currently manage a condo in Jackson, NJ and a quadruplex in Ewing, NJ where they often have to coordinate multiple contractors to deal with issues that arise.
Scott grew up in Maple Shade, NJ and has a daughter, Taylor and son, Evan. Anne-Marie was born in California, grew up in Tennessee, and has since lived in Georgia, Ohio, and Virginia prior to moving to Lawrenceville, NJ in 2000. She has 2 sons, Max and Jason and a golden doodle, Luca who keeps her busy.
In their spare time, Anne-Marie and Scott enjoy out-of-door activities including hiking, golf, tennis, and pickleball. They are also in a winter bowling league, love to travel and have just started making their own wine.