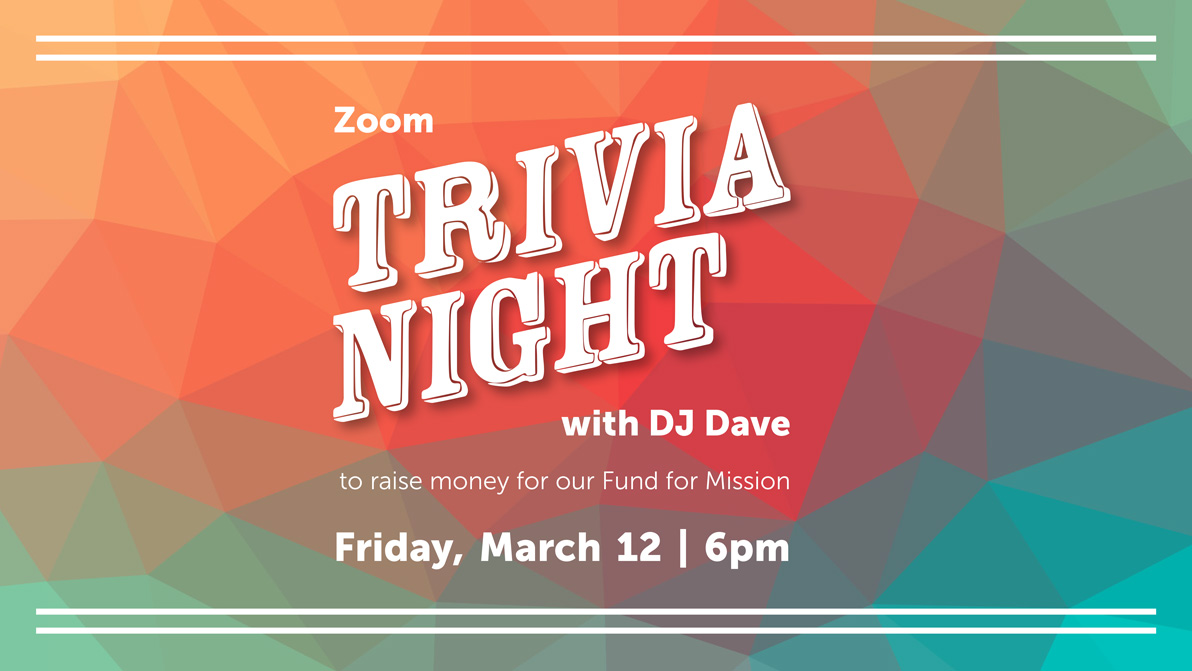 TRIVIA QUESTION:
How can you have a night of rollicking good fun, see old friends, make new friends, learn some cool stuff, and support the mission budget of our church without leaving the comfort of your couch?
ANSWER:
Join us for a night of Zoom trivia with DJ Dave (Hoeffel)! A crisp hour and 15 minutes of cocktail hour fun!
Play solo, with a friend or as a team
Register for free (we'll be raising money between rounds). Prizes awarded for winning teams.
Friday, March 12th | 6-7:15 PM