By Jan Everett and Nancy Richardson
If you happen to be in the building during the week, you may see a young man working with Victor to keep our building clean.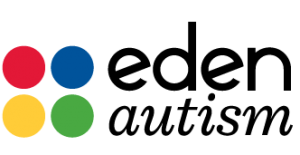 Ross has worked here for about a year, but do you know he has autism?  Autism is a developmental disability that affects a person's ability to communicate and interact with others. He is working for us through a program created by Eden Autism and PCOL.
Eden Autism is a not for profit organization offering individualized education for people ages 3 through 21 years old.  In addition there are adult services, which include employment training, placement services, and residential programs.  Ross is here because we were able to make a connection with Eden and arrange to give him employment here at PCOL.
Of course, this needs funding.  April was Autism Awareness Month but our awareness need not be limited to the month of April.   So on Sunday, April 22nd, there will be a special offering to fund a salary for Ross and for our autism ministry.  If you are curious about this program or anything else about autism or Eden Autism, feel free to contact Nancy Richardson at 609-896-1506 or candnrichardson@msn.com