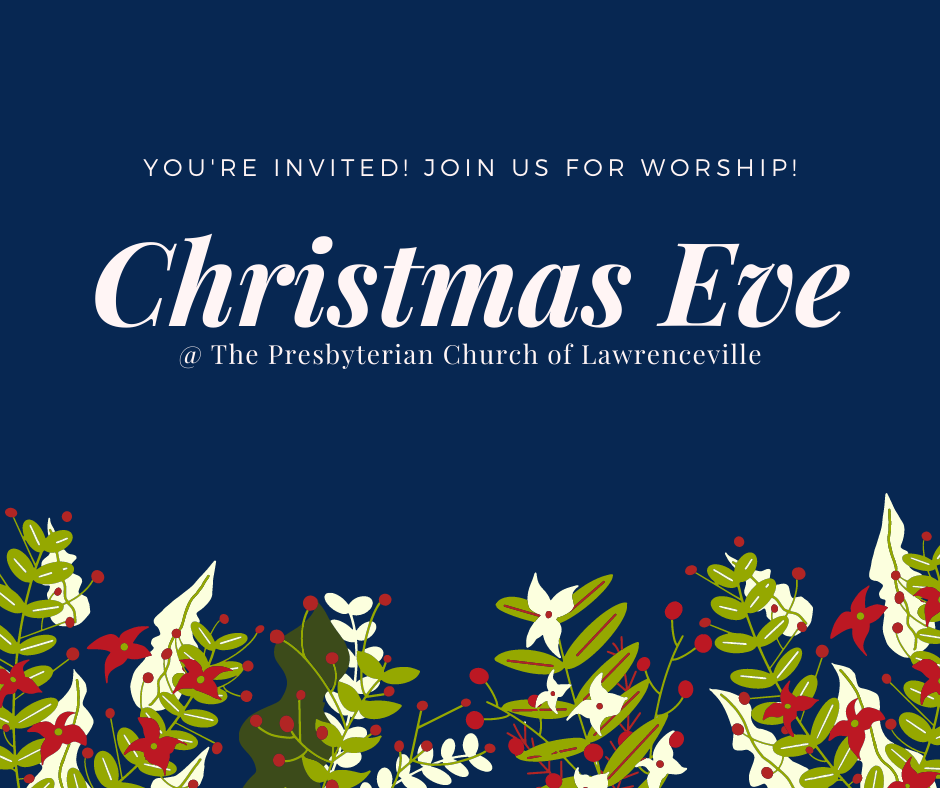 Given the latest developments with the COVID virus and increasing case/transmission rates, the Return to In-Person Activities Advisory Group has developed a new protocol designed to help us stay as safe as possible for our Christmas Eve services at 4pm and 8pm, for those attending in-person. Both services will be livestreamed on Facebook Live as well.
We will be limiting seating in the Meetinghouse to approximately 100 persons, with overflow in the Fellowship Center. We will be staggering pews, and allowing worshippers to spread out in the balcony. Family groups are to sit together, and we'll maintain social distancing to the extent possible. Persons will be directed to overflow seating when all available pews are occupied.
The doors will be opened 45 minutes before the start of worship.
Masks will be required of all worshippers.
All will be asked to sign in using a clip-board for contact tracing purposes.
Windows will be partially opened to allow for some ventilation, so please come dressed warmly.
We will still have fellowship! We'll have a fellowship time in the sanctuary after the 4pm, and for the 8pm we'll gather in the main parking lot/graveyard around the fire pits and have hot chocolate.
Other information about our current policy: No food/beverages will be allowed indoors until further notice.  The RIPA Advisory Group will be meeting again the second week of January to reassess the state of the virus and our policies.  In the meantime, any questions – contact Karen Buda or Jeff Vamos.