Navigating the College Admissions Process Workshop
May 15, 11:30 am to 1 pm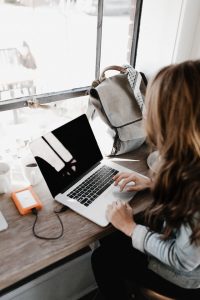 The process of applying to college can feel really overwhelming, for both students and their parents.  What are the key elements of the process and the most effective ways to tackle them?  Sarah Graham, professional college admissions counselor and PCOL member, will be offering a series of workshops through the Community Well to take the mystery and anxiety out of this often daunting process.  The first workshop, being held in May, will focus on the overall process and is targeted to rising high school Juniors and Seniors and their parents.  Students are invited to attend in person and parents are asked to attend virtually, through the livestream.  Two additional sessions will be offered in late August to delve more deeply into specific aspects of the process (i.e., the Common Application, essay preparation, applying for financial aid).
The introductory workshop will be offered in person and also will be livestreamed.
Date/Time:  Sunday, May 15, 2022 (Youth Sunday) – 11:30am to 1:00pm.
Workshops are free but registration is required, for either in-person attendance or virtual participation.  To sign up, please complete the Google registration form here.  For more information and questions, contact Karen at kbuda@pclawrenceville.org