Join us for a study on Paul, beginning April 3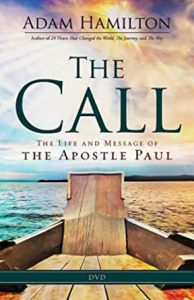 Stay tuned for a second Adam Hamilton study entitled "The Call: The Life and Message of the Apostle Paul." This study will launch with a congregation-wide video on Sunday, April 3 following worship. Small groups will be led by Sandy Stein, Jeff Vamos and Sandra Dennis. Follow the link below to sign up.

We would also encourage you to download and use the weekly participant guides.
Session 1: Called to Follow Christ