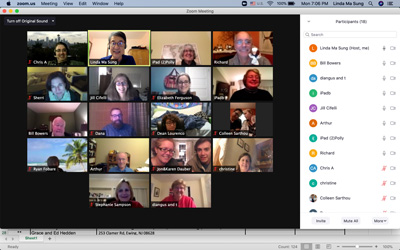 Many joined us for our Town Hall Meeting and focus groups session after worship on January 24 – but if you missed it, it's not too late. There is one final opportunity, Wednesday, February 3, to hear an update on progress to date on our capital plans – funded by our recent "Our Hope for Years to Come" campaign – and to hear about key decisions the leadership needs to make going forward. Your input on those decisions is critical. Two video updates, followed by live conversation for input and Q and A with members of our Capital Projects Team. Note: the focus group scheduled for Thursday, February 4 is canceled.
Here are the dates:
Sunday, January 31, after worship. Sign up. Zoom link here.
Wednesday, February 3, 7:00 PM. Sign up. Zoom link here.