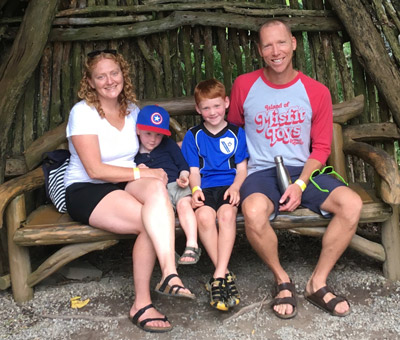 The Personnel Committee, at the recommendation from the Children's Ministries Task Force, is very happy to announce that church member Alicia Morrison will become the new Director of Children's Ministries.
The daughter of Liz and Craig Pasko, Alicia was baptized and grew up in our church. She received a bachelor's degree in women's studies and anthropology from Douglas College, Rutgers University. After college and prior to serving in the Peace Corps in Toga, West Africa, Alicia worked for the Mercer County Special Services School District and served in Americorps National Civilian Community Corps. She also has extensive experience working at Camp Johnsonburg.
Alicia graduated from Princeton Theological Seminary with a master's in divinity in 2015, and in 2016, she received a master's from Rutgers' School of Social Work. While in school, Alicia coordinated the Homelessness Prevention Program for Crisis Ministry of Mercer County.
Most recently, Alicia has been the Director of Christian Education at Trinity Episcopal Church in Rocky Hill (working with children and teens), and as a residential therapist at Life Ties, Inc. She wrote that her key responsibility at Trinity has been to create and implement a Sunday School curriculum for all the children of the church. "When I started at Trinity we had one consistent Sunday School student. Over the past few years, the program has grown to serve as many as 12 children on a Sunday morning."
While working she also has continued to work with the children at PCOL on a weekly basis at LOGOS. She knows many of the parents and children of the church and believes that this will provide for a smooth transition. Both of her children have attended our preschool and she will be able to act as a liaison between the church and the LPP families.
"What an amazing – and providential – choice we have been able to make. To continue the excellence of our Children's Ministry programs by hiring someone who is a graduate of them! We are so excited for Alicia's leadership among us," said Jeff Vamos.
Alicia is married to Sam and they have two sons, Sammy, age six, a student at Lawrenceville Elementary School, and Benny, almost four, enrolled in our nursery school.
We feel very fortunate that Alicia is joining the staff of the Presbyterian Church of Lawrenceville as she teaches and guides our children in their journeys of faith.