Make Art Here.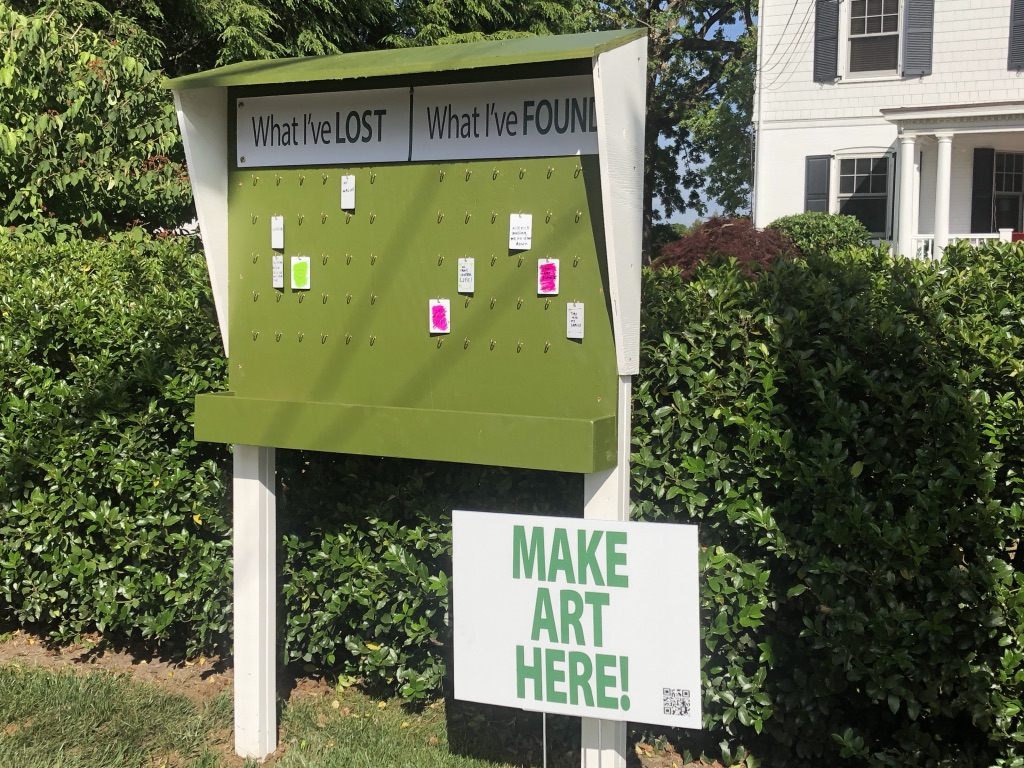 Public art is many things; it's certainly about engaging the public in creating art. And the act of creating art in public is a way for us to take a step back and reflect on the meaning of the moment.
The public art installation at Gordon Avenue and 206, "What I Lost / What I Found," is sponsored by the Presbyterian Church of Lawrenceville, and is an invitation to reflect on this "unprecedented" time in our life together, and what it has meant to us personally.
For those who've accessed this page by following the QR code – thanks for participating in the project! We invite you to offer any further thoughts through the comments below.