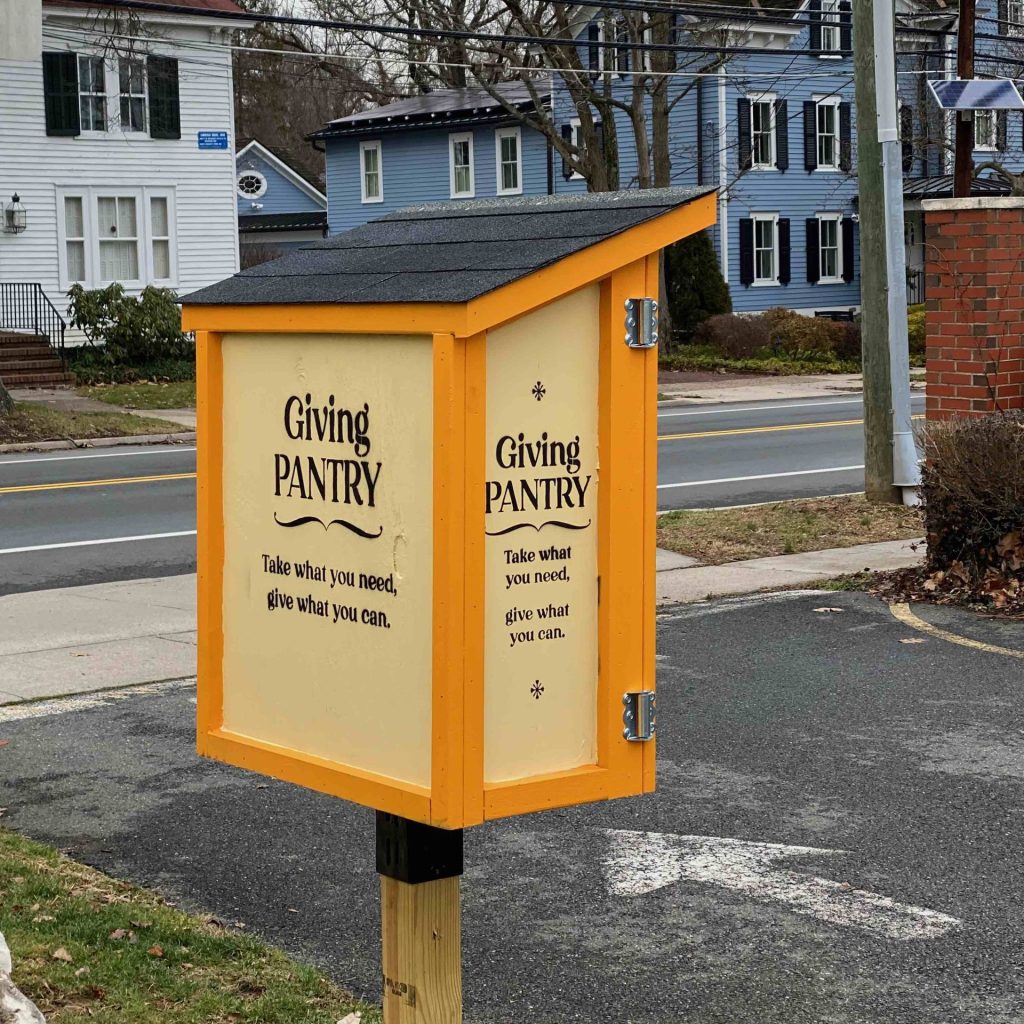 Take what you need, give what you can. Please help keep the pantry stocked, and please spread the word.
All food donations can be placed in the white food bin – which has been fitted with lids (to prevent squirrel infiltration) – at the south entrance of The Presbyterian Church of Lawrenceville. Volunteers will stock the Giving Pantry. Please consider donating the following to the Pantry:
canned beans (black, kidney, cannellini, etc.),
canned vegetables,
pasta and sauce,
soup,
canned tuna,
canned chicken,
canned fruit, and
individual packages of oatmeal.
Thank you to all who have contributed to our continuous need for food items!