Race: Are we just going to read about it?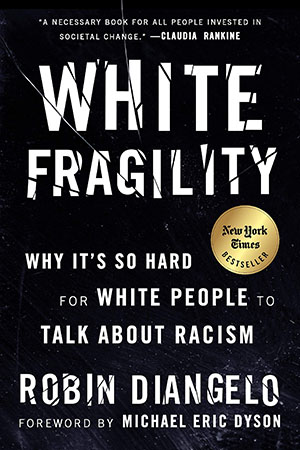 No. But reading is a good place to start. As Christian people, we are committed to listening, reflecting and of course also acting to respond to the issue of race in our country.
You are invited to join a group studying the book White Fragility; Why It's So Hard for White People to Talk About Racism. We will be organizing our book study via small groups, which will be meeting at different times; at this point, all groups will be convening via Zoom. If you wish to join a book study, you can sign up by clicking the button below. Members of the community are also welcome to join a group.
We hope reading this book will provoke faithful discussion; not all are expected to agree. All are expected to listen with openness to new learning and new perspectives.