Join us for a study on Moses, beginning January 30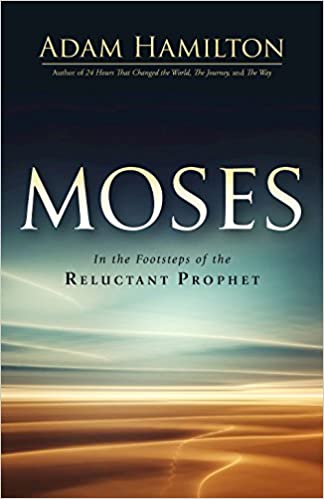 He is the single most important figure in the Hebrew Bible (the Christian Old Testament). His presence is felt throughout the Christian New Testament. The epic account of his life, together with the deliverance of the Israelite slaves from bondage in Egypt, is the defining story of the Jewish People.
Join us for a Bible study like no other, authored by Adam Hamilton and brought to us by our new Bible Study resource, Amplify Media. This six-week study integrates a study guide, videos and live on-line classes. We will kick-off the study with a 45-minute all-congregation session after worship on January 30. After that, we will be offering this study at several different times.
Margaret Brungard – Mondays @ 3 pm
Sandy Stein – Wednesdays @ 7:30 pm
Jeff Vamos – Thursdays @ 12:00 noon

We would also encourage you to order the optional Study Guide.
Reading the Study Guide will enrich your experience of the class and complement the course videos, but is optional; don't let a lack of time impede you from joining one of the groups.