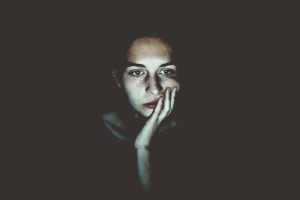 Sermon two in the series, "Living Abundantly: Christian Practices for Cultivating the Flourishing Life"
Important note: Before listening to this sermon, you are encouraged to watch this video, which is about selective attention. It will take about 90 seconds, and you may be surprised at your experience. Please record your reaction in the comments section below, but don't read the comments before watching the video.
Evolution has caused our brains to be tuned toward what's wrong. In many ways, it's how we've survived as a species–is that a tiger rustling those branches? And yet, in many ways modern life is ill-suited for a negative attention bias. Is it possible that the quality of our life has to do with what we pay attention to? Does our Christian practice offer us some guidance as to how to direct our attention? Dr. Vamos explores a foundational practice of Christian faith, and of positive psychology: gratitude. How do we practice our attention not only on what's wrong, but what's right?
Philippians 4:8-9
The Rev. Dr. Jeffrey A. Vamos
September 23, 2018