Breaking the chains
November 17, 2019, 10am – 4pm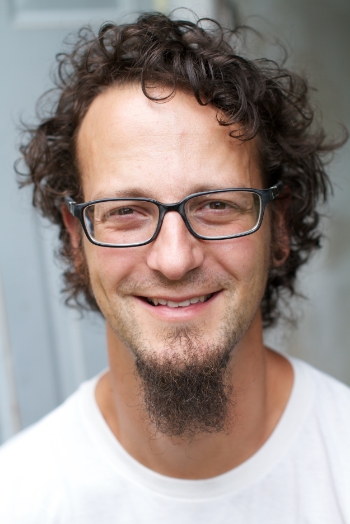 Faith, Justice and Incarceration, with Shane Claiborne
A mini-conference on faith and justice
Explore what it means to put Christian faith into action with activist and speaker Shane Claiborne. The day will begin with worship, and lunch and workshops will follow in the afternoon. Shane will set the tone for our reflection by speaking about how Christian faith impels us to get involved in the life of the world. But the main issue focus for the mini-conference is on mass incarceration. Several community and political leaders will provide workshops that are designed to offer attendees a greater understanding of the issue of mass incarceration, and to equip them to make an impact, through their congregation, campus, organization or as an individual. Each participant can choose two among the six workshops, which repeat in two workshop cycles. For a full list of workshops, please click here. We will then end with a final benediction out in the graveyard, and an (optional) forging demonstration: turning a gun into a garden implement.
Shane Claiborne is a prominent speaker, activist, and best-selling author. Shane worked with Mother Teresa in Calcutta, and founded The Simple Way in Philadelphia. He heads up Red Letter Christians, a movement of folks who are committed to living "as if Jesus meant the things he said." Shane is a champion for grace which has led him to jail advocating for the homeless, and to places like Iraq and Afghanistan to stand against war. Now grace fuels his passion to end the death penalty and help stop gun violence.
SCHEDULE
Sunday, November 17, 2019
10:00 AM | Worship in the Sanctuary, Shane Claiborne preaching (free)
11:30 AM | lunch in the Fellowship Center *
12:30 PM – 1:20 | Workshops Session One*
1:30 – 2:20 PM | Workshops Session Two*
(Each workshop will repeat)
2:30 | Beating Guns workshop 4 with Shane Claiborne/forging demonstration
4:00 | Closing benediction, and informal reception
* registration and ticket required
Important note: A previous version of the workshops listing had workshop 4, Beating Guns with Shane Claiborne. That is now a plenary session that begins at 2:30, which all conference participants will be invited to attend.
WORKSHOPS AND PRESENTERS
Hope for the Hopeless: The Injustice of Mass Incarceration in America
Presenters: Allison Stump and Intervarsity Students
Re-Entry from Incarceration: Learning about CookWell and Job Training
Presenters: Chef Frank Benowitz, Angel Perez, Tom Wilfrid
Criminal Justice Reform: What's needed, and What's Changing?
Presenters: U. S. Representative Bonnie Watson Coleman and Rev. William Coleman
[Beating Guns workshop has been moved to 2:30 as a plenary Session]
The Mark of Cain: Theological Understanding of Mass Incarceration [Only offered during Workshop 2 time slot]
Presenter: The Rev. Erich Kussman
Trauma, Poverty, and Incarceration: How to Make an Impact From the Sidelines
Presenters: Bill Davis and Jonathan Shenk
Find detailed descriptions of workshops and bios of the presenters by clicking the button below:
DIRECTIONS: The Presbyterian Church of Lawrenceville is located in the heart of the village of Lawrenceville and adjacent to The Lawrenceville School. By car, we are 15 minutes north of Trenton and 15 minutes south of Princeton. We are also accessible via the 606 New Jersey Transit bus.
PARKING: The church entrance is at Gordon Avenue and Route 206 (Lawrenceville Road). You'll be routed to our main parking lot at the north end of the building. If it's full, a lot attendant will direct you to a nearby parking lot across the street, on Gordon Avenue.
HANDICAP ACCESSIBILITY: There is a wheelchair ramp into our sanctuary for worship, the Fellowship Center for lunch, and all meeting rooms for afternoon workshops.
OPTIONAL DONATION TO COOKWELL: You have the option of donating to CookWell as part of your registration. CookWell is a culinary job training program for people transitioning from incarceration. It is a non-profit 501c3 organization that was created by but is separate from the Presbyterian Church of Lawrenceville.
CHILD CARE: High quality child care will be available for children under the age of 5, and you may register your child(ren) as part of your registration; a donation of any amount is required to effect the registration.
—–
Have questions? Feel free to contact us or just stop by the office.
2688 Main Street in Lawrenceville, NJ
(609) 896-1212