Experience the Reformation with Trusted Guides and Friends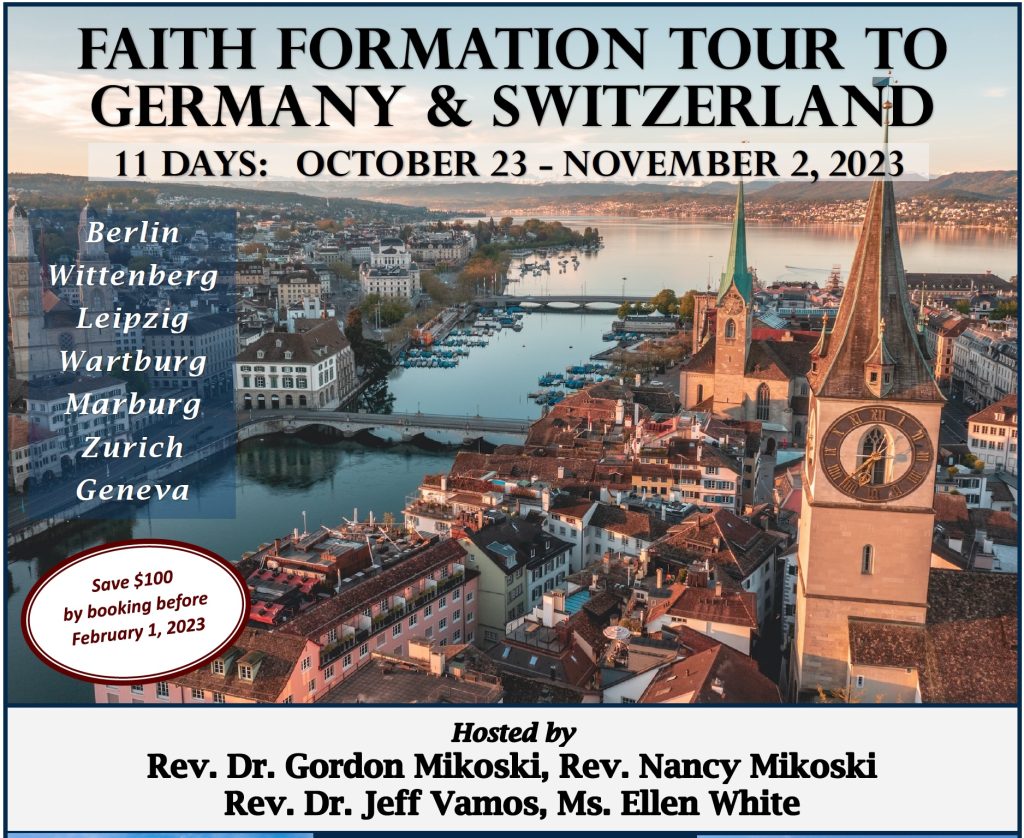 If you are thinking of going to Europe, why not dive deeply into the history and significance of the places you visit instead of just "sightseeing?" And why not do that with trusted leaders and friends from your church community?
You're invited to embark on an adventure filled with cultural sights whose inspiring history will tell the tale of our Reformed/Presbyterian history, hosted by experienced tour leaders and teachers from the Presbyterian Church of Lawrenceville, Pennington Presbyterian Church, and Princeton Theological Seminary. This experience aims to help each traveler grow in faith, have a deeper understanding of scriptures that are key to the Reformation, appreciate the contexts and basic teachings and theology of Martin Luther, John Calvin and Ulrich Zwingli and explore social issues and ecumenical and interfaith relationships in our day. And of course, we're confident it will result in memories, friends and experiences that will last a lifetime.
Tour Leaders:
Rev. Dr. Gordon Mikoski (Princeton Seminary faculty and part of Pennington Presbyterian)
Rev. Nancy Mikoski (Pastor of Pennington Presbyterian Church)
Dr. Jeff Vamos (Pastor of the Presbyterian Church of Lawrenceville)
Ellen White (Director of Children, Youth, and Family Ministries at Pennington Presbyterian)
Please click here to download the full brochure
Join us for a Q and A session on Thursday, January 12, 7:00pm (Via Zoom). Email Jeff Vamos to RSVP and/or for more information.