Sing! The Renaissance! Three Great Renaissance Choral Composers
Thursdays 6-7pm, November 1, 8, 15.
The Renaissance period in Europe saw the beginnings of the polyphonic style, the wide dissemination of printed music, and the composition of some of the most sophisticated and best-loved choral works ever written. In this learn-by-doing mini-course, you will both sing (though open to non-singers too) and learn some of the great music of that period. Each 50-minute class will touch on the major choral music output of the representative composer, as well as the period of music.
Nov. 1     Giovanna Perlugia da Palestrina (Italian Renaissance)
Nov. 8     Tomas Luis da Victoria (Spanish Renaissance)
Nov. 15   Johann Sebastian Bach (German Baroque)
Join together in the comfortable and acoustically live Chapel of The Presbyterian Church of Lawrenceville for an hour of learning and singing.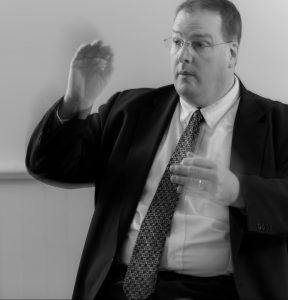 In addition to conducting our choir and concertsingers, James Moyer is Director of Choral Activities at Pennsbury (PA) School District, where he oversees the high school choral music department, the largest on the east coast. He has guest conducted choral festivals in Pennsylvania, New Jersey, Virginia, Mississippi, and North Carolina. Mr. Moyer holds a Bachelor of Music degree in voice/organ from Westminster Choir College and a Master of Music degree in Choral Conducting from The University of Oklahoma.