T.S. Eliot's Four Quartets is a set of four linked poems with a common theme of man's relationship with time, the universe, and the divine.  Eliot uses symbolic allusions, literary references and theological themes from both Eastern and Western
thought throughout.  The poems are challenging, provocative and beautiful; some rank the collection among the greatest achievements of western art, like Shakespeare's 'King Lear' or Mozart's Piano Concertos.
Join us at WiNK this Lent, as we discuss "The Four Quartets."  In the Chapel of Presbyterian Church of Lawrenceville, 5 pm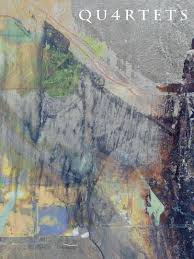 Image:  2014 exhibition poster by the Fujimura Institute under the auspices of International Arts Movement to celebrate and explore The Four Quartets.
February 18, 2018 – Overview – John Timpane, preaching:
"The Four Quartets" is many things. It's a braid of echoes of Dante's Divine Comedy. It's a personal meditation, T.S. Eliot wrestling with his own struggles and fears, his own faith. It's an act of mystical outreach in a dark time. And it's an attempt, in the worst days of World War Two, to preserve Western culture, thought and belief.
But for us, this Lent and any Lent, "The Four Quartets" is above all a search for exactly where God touches our reality. The churchy word for that is The Incarnation. In a dark time, our hold on that intersection, on exactly where the divine intervenes and intercedes in us and around us, can get pretty shaky. Like Dante, like Milton, like many human attempts to stand open to God, "The Four Quartets" is an agonized, beautiful, loving journey down "the way there" and "the way back," leading to the kind of answer poetry gives, and, if we are open to it, a moment of exquisite union.
Februrary 25, 2018 – Burnt Norton – Jeff Vamos, preaching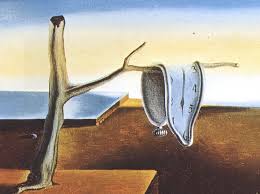 Image: Salvador Dali's painting "The Persistence of Memory"
"Burnt Norton" is the first poem in T.S. Eliot's "Four Quartets."How do we experience the eternal within time? This is central to the Christian mystery of incarnation, namely the notion that God, the eternal, became flesh. But that has implications for our own very human experience. When have you "sensed" that there's something beyond what we can see, hear, touch, feel, taste? Sometimes we can see it for brief moments – in "hints and guesses."
Join us for WiNK this Sunday, 5 pm in the Chapel. Pastor Jeff Vamos offers insights on T.S. Eliot's poem,
March 11, 2018 – East Coker – Morgan Hollick, preaching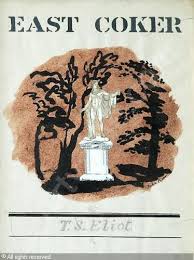 East Coker is the second poem of "The Four Quartets."  It was a way for Eliot to get back into writing poetry and was modeled after "Burnt Norton." Eliot finished it in early 1940 and it was printed for the Easter edition of the 1940 New English Weekly. The title refers to a small community that was directly connected to Eliot's ancestry and was home to a church that was later to house Eliot's ashes.
The poem discusses time and disorder within nature that is the result of humanity following only science and not the divine. Leaders are described as materialistic and unable to understand reality. The only way for mankind to find salvation is through pursuing the divine by looking inwards and realizing that humanity is interconnected. Only then can people understand the universe.
Morgan will focus on part IV, especially the surgeon who is ironically wounded. Eliot is painfully aware of the state of the sick patients, but could it be by the very wounds of the surgeon that the patients are healed?
March 18, 2018 – Dry Salvages – Samuel Yenn Batah, preaching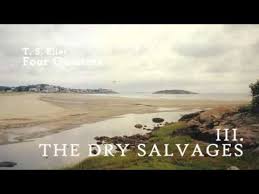 Eliot began writing The Dry Salvages at the end of 1940 during air-raids on London and managed to finish the poem quickly. The poem includes many personal images from Eliot's childhood and emphasizes the images of water and sailing as metaphors for humanity.  If we accept merely drifting upon the sea, we will end up dashed and broken upon the rocks. Though we are restrained by time, there is hope that we can break the pattern. This hope is not part of the present; we must understand the patterns of the past in order to find meaning, and meaning, in turn, allows us to experience eternity through moments of revelation. Princeton Seminarian Samuel Yenn-Batah will focus on the poem's underlying theme of humility with a Meditation titled "Fare Foreward." Samuel will also be part of a Jazz Quartet from Grace Christian Fellowship, Philadelphia PA.
March 25, 2018 – Little Gidding – Anita Milne, preaching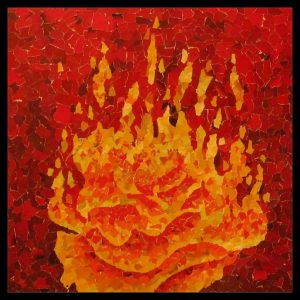 Rev. Anita Milne will reflect on "Little Gidding," the fourth and final poem of T. S. Eliot's "Four Quartets." It was first published in September 1942 after being delayed for over a year because of the air-raids on Great Britain during World War II and Elliot's declining health. The poem focuses on the unity of past, present, and future, and claims that understanding this unity is necessary for salvation. According to the poet, humanity's flawed understanding of life and turning away from God leads to a cycle of violence, but this can be overcome by recognizing the lessons of the past.